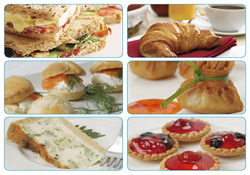 Hospitality Services / Banqueting Catering
Albert Abela is a dedicated professional and fully integrated Outdoor Catering Service provider to organize all types of functions including Corporate Dinners, Special Birthdays, Cocktail Parties, Royal Weddings, State Functions, Exhibitions, Meetings, Seminars, Office Parties, Community Events, Group Events, General Events, Inaugurations, Holiday Celebrations, Private Family Events, Anniversaries, VIP Functions, Kids Celebrations, and Birthday Party Wedding and all Other Events too.
Albert Abela Co. Sharjah (L.L.C.) Food & Beverage Department provides a wide array of party services and can cater for functions up to 5000 guests. A wedding, a birthday, or a weekend get-together, we will provide full service and food to make your celebration a grand success.
Our dedicated team makes your personal or corporate function a successful, scrumptious event. Beyond our extensive menu selections from multi-course banquets to hot, ready-to-serve dishes and pickup-and-go pan foods. We offer a full complement of catering services to fit your party or event plans. Our full-range of Outdoor catering services covers complete food preparation and presentation for formal or informal gatherings plus all setup, cleanup, teardown and as-requested amenities.
We take the worries out of your catering needs and attend to the details so you can relax and enjoy the festivities. Whatever your party particulars, Albert Abela Sharjah is sure to tempt the taste buds and please the appetites of all. Your guests will savor our exceptional food and above-par services when we handle your catering needs.
In addition to our high standards of quality cuisine and overall sense of professionalism, it is our personal approach, which has helped to establish the company as a successful operator in this exclusive sector. Before planning a menu, the company personnel will visit you to determine your precise requirements and offer general advice. Every occasion or celebration is different and as such is treated as a unique event.
The company's ability to operate effectively in surroundings from marquees to banqueting rooms to stadiums have helped them to be a leader in this market. Producing meals to the standards of a first class restaurant or a five star hotel for hundreds of guests at a social venue or in an open air area doesn't depend solely on the production of quality food; it is also a logistics exercise requiring detailed planning, practiced co-ordination and developed knowledge of the Catering industry. Albert Abela constantly demonstrates the qualities for maintaining high levels of presentation and service, willingness and ability to adapt, diligence from every staff member and total commitment to the client, which helps to transform important occasions into memorable events.