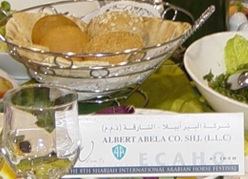 Institutional Catering
Albert Abela's Institutional Catering division provides professional catering services to various educational institutions in U.A.E.
Fashions that characterize a humanís attitude towards food, the company also takes account of the basic nutrients. Using the most technologically advanced kitchen equipment, tasty and well-balanced
healthy meals are produced for the institutions on a daily basis with rigorous hygiene procedures applied at every stage from production through to distribution.
New innovative concepts and ideas are introduced on a regular basis to prevent menu fatigue.

Attention to detail and client service has always been part of the successful policy of the company. Regular consultations with clients in the preparation of menus and listening to the needs and wishes of administrative faculties and students of all ages have ensured Albert Abela success in this field.