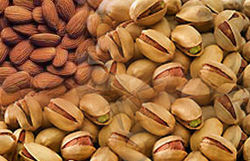 Dry Foods Suppliers UAE
Everyday our products improve the lives of millions of people across the globe. Now get to know the company behind the brands that you love. Magnum Opus General Trading is a reputed Trader, Exporter and Supplier of dairy and related products including Rice, Sugar, Cooking Oil, Olive Oil, Milk Powder, Pure Ghee, Butter, Lactose, Protein Powder, etc.

Our products are sourced from the finest manufacturers and are supplied to a broad spectrum of customers including hotels, restaurants, confectionery makers, and many a well known distributors. Established in the year 2008, we are a reliable agent serving our customers with complete dedication in UAE and around the world.