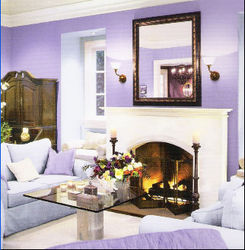 Sweet Romantic
Sweet but not corny, romantic but not dull. It is difficult to verbally express emotions and sensations that only colors can transmit. It is certain, however, that the color combinations proposed in this style have a precise personality.
Soft tones, mostly of warm origins, and shades that wander freely from light to intense, but always sharing a common characteristic: delicacy.
Chromatic combinations that embrace you with a strong emotional impact, in which it is a pleasure to loose yourself in relaxation or receive guests, who will certainly notice the personality of the environment and the comfort it transmits, Chromatic combinations that adapt to every home, because even more so than the furniture, they interpret tastes, personalities and lifestyles of the inhabitants.