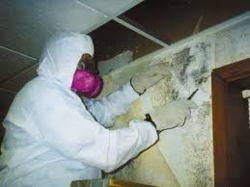 Mold Remediation DUBAI, UAE
Molds are ubiquitous, and mold spores are a common component of
household and workplace dust. In large amounts they can be a health hazard to
humans, potentially causing allergic reactions and respiratory problems.

Some molds produce mycotoxins that can pose serious health risks to
humans and animals. "Toxic mold" refers to molds which produce
mycotoxins, such as Stachybotrys chartarum. Exposure to high levels of
mycotoxins can lead to neurological problems and death. Prolonged exposure (for
example, daily exposure) can be particularly harmful.